A Future for the Past, Preserving our Animation Heritage
1 & 2 November 2019
As part of an ongoing effort to preserve and promote animation heritage Materials in Motion holds its second meeting in Manchester, UK. For further information please contact Steve Henderson steve@manchesteranimationfestival.co.uk.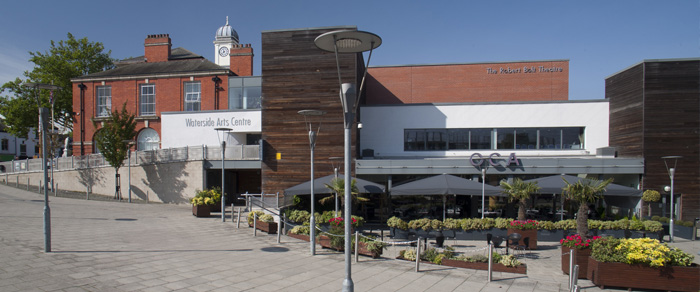 VENUE
Waterside is a thriving and vibrant arts venue in the heart of Sale in Trafford, Greater Manchester. Comprising a theatre, art galleries, studios and workspaces, Waterside is an important regional hub for both performance and visual art.
Address: Waterside, 1 Waterside Plaza, Sale, Trafford M33 7ZF
Information about tickets & directions
PROGRAMME FRIDAY 1 NOVEMBER
09:30

Doors Open

WELCOMING ADDRESSES
10:20
Mette Peters and Aafke Weller, EYE Filmmuseum, The Netherlands
10:30
Steve Henderson, Manchester Animation Festival, United Kingdom
Doing Things Differently: Animation Archives
PANEL 1 Animation Cels Preservation
11:45
Anne Coco, Academy of Motion Picture Arts and Sciences Margaret Herrick Library, United States
Sometimes Even Thieves Deserve to be Rescued: A Real Life Archival tale from the Academy's Margaret Herrick Library
11:00
Dawn Jaros, Academy of Motion Picture Arts and Sciences Margaret Herrick Library, United States
The Thief and the Cobbler: Preservation and Conservation of a Unique Collection
11:15
Marie-Bataille Lemaire, Institut National du Patrimoine, France
A case study: preservation of 15 animation cels at the Philadelphia Museum of Art
11:30
Q&A
11:45

Break

PANEL 2 Collecting and Collection
12:15
Connor Heaney, The Ray and Diana Harryhausen Foundation, United Kingdom
Preserving a legacy. Adlib use for the Harryhausen collection (1930s-present)
12:30
Terry Wragg, Leeds Animation Workshop, United Kingdom
Archiving the material and the immaterial: – a case study
12:45
Jez Stewart British Film Institute, United Kingdom
Key frames or in-betweens? Parsing the history of British animation through the collection of the BFI National Archive
13:00
Q&A
13:15

Lunch


During Lunch the team from Manchester Metropolitan University's Print City will be demonstrating 3D scanning techniques for puppets.
PANEL 3 Archives as a Resource
14:15
Richard Haynes, Arts University Bournemouth, United Kingdom
The Collection Creation – building a personal collection of visual and aural histories relating to Cosgrove Hall's The Wind in the Willows
14:30
Nichola Dobson, Edinburgh College of Art, University of Edinburgh, United Kingdom
Animation archives in pedagogy: Education archive as educational tool
14:45
Kristin Marshall, Manchester Metropolitan University, United Kingdom
Narratives from the Archive through expanded animation, a study of the installation META-MORPH-OSIS
15:00
Q&A
15:15

Break

PANEL 4 Puppets: Preservation, Protection and Promotion
15:45
Yaël Ben Nun, Musée-Château d'Annecy, France
The challenges of the conservation of animation puppets: The case of the puppets from The Memories of Don Quixote (Robert Lapoujade) in the animation collection of the Musée-Château d'Annecy
16:00
Laura-Beth Cowley, University of West England, United Kingdom
The material nature of 3D Printing and Why not to avoid it
16:15
Chelsea Hicks & Diana Kasavetova, Manchester Metropolitan University, United Kingdom
Digital Archiving and Its Practical Limitations
16:30
Q&A
PROGRAMME SATURDAY 2 NOVEMBER
Cosgrove Hall Films Archive Tour
On Saturday there will be an opportunity to hear from Rosy Whittemore, archivist of the Cosgrove Hall Films Archive, who will present some of the treasures from the collection. Since October 2017 Waterside has become home to the internationally acclaimed animation collection. The Chorlton-cum-Hardy based studio was founded by Brian Cosgrove and Mark Hall in 1976, it quickly became the UK's largest animation house. Cosgrove Hall Films produced quality animation by bringing together some of the biggest talents, puppet-makers, actors and animators in the UK to create, adapt and produce popular animations, including Noddy, Animal Shelf and Postman Pat. They also brought characters from popular childhood fiction to life in animations such as Roald Dahl's The BFG (1989), Kenneth Graham's Wind in the Willows (1983), and Terry Pratchett's Truckers (1992). Puppet-makers Mackinnon & Saunders started their careers at the studio, as did BAFTA-winning animator Barry Purves and Art Director Bridget Appleby.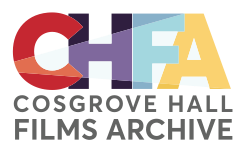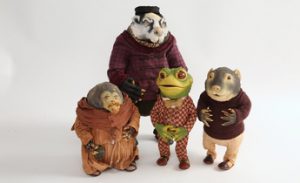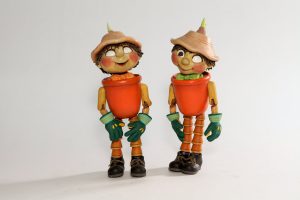 Puppet Masters Animation Conference
The Waterside: 2nd November between 13:00- 18:00.
A conference with a fascinating line-up of renowned speakers from the worlds of puppetry, animation and character design.
This event is a chance to hear from leading makers of internationally-renowned animation talk about their work and inspirations.
Phil Chalk
Jo Chalkley
Francesca Berlingieri Maxwell
Brian Trueman
More information can be found here
Call for Proposals
"A Future for the Past, Preserving our Animation Heritage"

As part of an ongoing effort to preserve and promote animation heritage Materials in Motion will hold its second meeting in Manchester, UK for a two day event at Waterside in Sale, Manchester. The event will consist of workshops, a tour of the Cosgrove Hall Films Archive, demonstrations and presentations.
The animation materials that shape our lives, entertain and inform millions of all ages are under threat from the ravages of time. To counteract this, "A Future for the Past, Preserving our Animation Heritage" welcomes experts, enthusiasts, conservators and creators to explore the film cels, puppets, sketches, scripts and other materials as well as the techniques and strategies we now need to preserve animation production ephemera for generations to come.
This interdisciplinary event welcomes heritage professionals, practitioners, students, enthusiasts, academics and collection custodians with collections large and small to exchange knowledge, experiences and ways of practice dedicated to the protection of our animation heritage.
We invite abstracts/presentations/case studies in areas such as:
Materials and materiality
Conservation and restoration
Animation archiving, databases, systems and management
Data, metadata and application
Personal collections
Using a collection in practice
Creating a collection
Using a collection in research or education
The working animation archive, experiences and advice
Technological approaches and applications
Authorship and

paratextual

findings
Exhibition and curation
History, culture and heritage through archives
The future of animation collections
Suggested abstracts are also welcomed.
Talks will be 15 minutes long and delivered in English.
Full event details such as ticketing will be revealed soon. Stay up to date with the event by visiting this website.
The event is delivered by Steve Henderson, Mette Peters and Aafke Weller.
For further information please contact steve@manchesteranimationfestival.co.uk