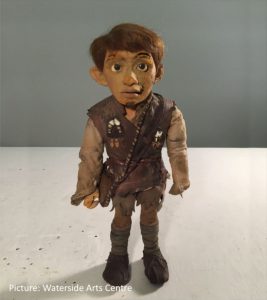 In 2017 Steve Henderson completed a PhD research into animation archiving. His research looked into the creation of a system of archive management for animation materials and British children's television animation, at Loughborough University, UK. One of his observations was that the important actors working with animation artwork collections do not talk to each other because there is no forum on which they can meet. Animation collections need to organize themselves if they want to preserve our animation heritage. The preservation of animation artwork is needed to keep animation production alive in the World's Cultural Memory. Steve Henderson has called for joint action on several occasions, and repeated his appeal forcefully during the the 'Materials in Motion'- expert meeting in Amsterdam on November 13th.
The expert meeting has given an important impulse to the animation preservation community. It would be great to help maintain this momentum, and to help it to evolve into an organization with a joint philosophy in animation archiving. Steve suggested that the expert meeting could be the start of an International Council on Animation Archives. Such a council could provide guidance to help the field to further develop practices and principles for animation archiving. Steve follows Ray Edmondson's argument that "audiovisual archivists as a group share the problem of a low key public image and that within professional circles, they too have the need, and right, to be recognized as distinct from archivists and not become a victim of semantics." Animation archives deserve the same distinction.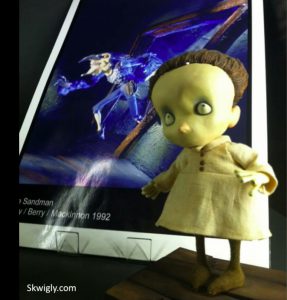 Animation collections need guidance texts peer reviewed instructions and advice. They also need a dedicated platform for centralized communication and the sharing of knowledge.There is a need for a joint philosophy that is reinforced in regular meetings and symposiums. Steve is committed to get the next expert meeting off the ground. A suitable context for the next expert meeting would be the 2019 edition of the Manchester Animation Festival, of which Steve is the director. This is an initiative we strongly support. Because the Amsterdam expert meeting coincided with this year's edition of the Manchester Animation Festival Steve could not be present.
You can watch the special video message, which Steve recorded for the expert meeting, here: